Guests: 10
Cabins: 5
Price Range: €23,000 - €57,000
Base
This yacht is based in Greece.
---
Yacht Description
Valinor yacht is a 55.00 ft long sailboat catamaran and spends the summer and winter season in Greece. It was built by La Rochelle in 2023. The yacht layout features 5 cabins and accommodates 10 guests. The cabin arrangement is following: 4 queen cabins, 1 twin cabin.
and a generator.
---
---
Yacht Insurance:
Navigare Yachting d.o.o.
Features
BBQ: Yes
AC: Full
Generator: NL GENERATOR 16 KW 60HZ
Internet: Onboard WIFI
Cruising Speed: 9 kt
Max Speed: 11 kt
---
Amenities
Pet Type:
Cats, dogs, parrots, fish, small mammals, reptiles etc
Generator:
NL GENERATOR 16 KW 60HZ
Inverter:
120V/60Hz SPECIFICATIONS (USA
Voltages:
220/110V electricity / inverte
---
Price Details
High season rate: €57,000
Christmas and Ney Year weekly rate is $57000
---
Layout
Water Sports
Dinghy Size:
Highfield RIB 420 SPORT HYPALON
Dinghy Hp:
Honda BF 60 LRTU
Swim Platform:
Tenderlift Hydraulic Platform
---
Other Entertainment
FLEXIBLE SOLAR PANELS ON COMPOSITE BIMINI (8x115W)
Fusion Apollo MS-RA670 player in the salon & 4 loudspeakers (Salon x2 - Aft cockpit x2)
Bose Sound System
---
Crew
Captain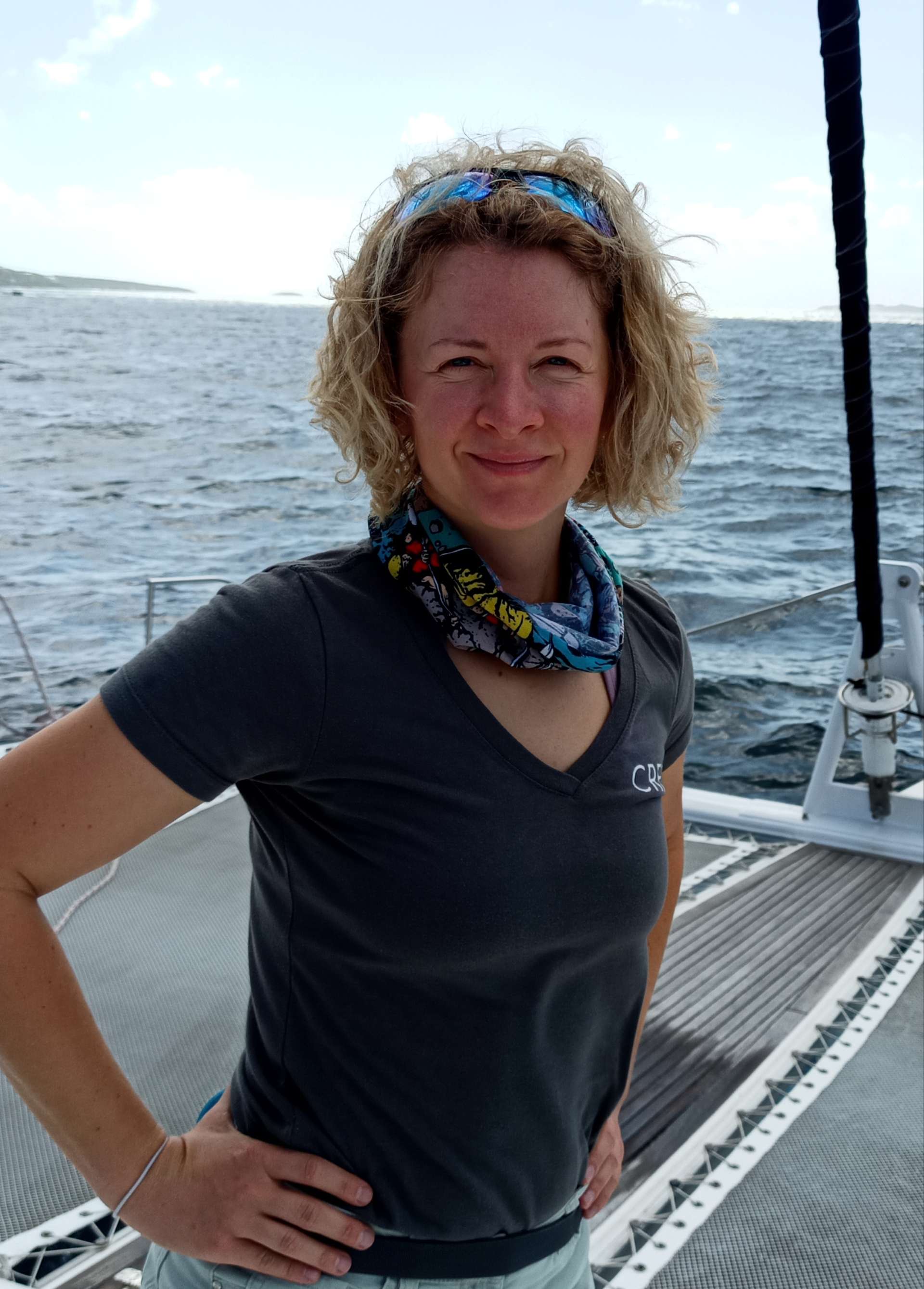 Chef
Captain: Stjepan Marinkovic
Stjepan is a versatile person with an eclectic mindset. With a spirit for adventure, he always finds some new, untrodden road. This adventurous spark led him throughout his life, and so he dabbled in many things, such as speleology, rafting, kayaking, free climbing, diving, martial arts, and many more disciplines. Along with physical activities, he enjoys reading, writing, studying languages and disassembling and assembling things. All these combined made him a knowledgeable and inventive sailor.
Through his studies as an archaeologist, he got opportunities to travel and explore outback places and exotic locales, where he learned about many facets of local culture and folklore.
Although he was always in touch with the sea, his love bloomed during an epic sailing voyage across the Mediterranean, following in the footsteps of ancient Phoenicians and Greeks. The sea called, and he could do nothing but answer. Now he takes guests on fantastic sailing adventures hoping to spark that same love that drives him. Stjepan is the happiest with the salty breeze on his face, and the horizon empty before him. Polite and curious, he enjoys stories that people tell and is always willing to listen.

Ana is a unique individual with a passion for food, novelty and adventure. She has travelled extensively looking for new recipes and trying out local cuisine. She explored the street food of Thailand and India, undertook a food safari in Africa. She hunted the myriad cheeses of France and Switzerland, sailed through the Mediterranean spices and seafood, and participated in Middle-Eastern festivities followed by local food and culture. She believes that food is the best way for people to communicate and share culture, and at uni she studied International Relations to research that belief even further.
She is an active individual who is thrilled by exploration. She is well-versed in biology, zoology and the natural world, and you can often catch her admiring some animal she finds fascinating, from insects to birds - she loves them all. Ana worked as an adventure guide and hostess on sailing tours in an adventure travel company in Croatia, thrilling her guests with unexpected snacks and attentive personality.
Health was always her primary mission in life, and she radiates it in all aspects of her life, from her tidiness, to her cuisine. She caters confidently to any and all dietary needs, and her love of life, food and nature would leave anyone inspired.

---